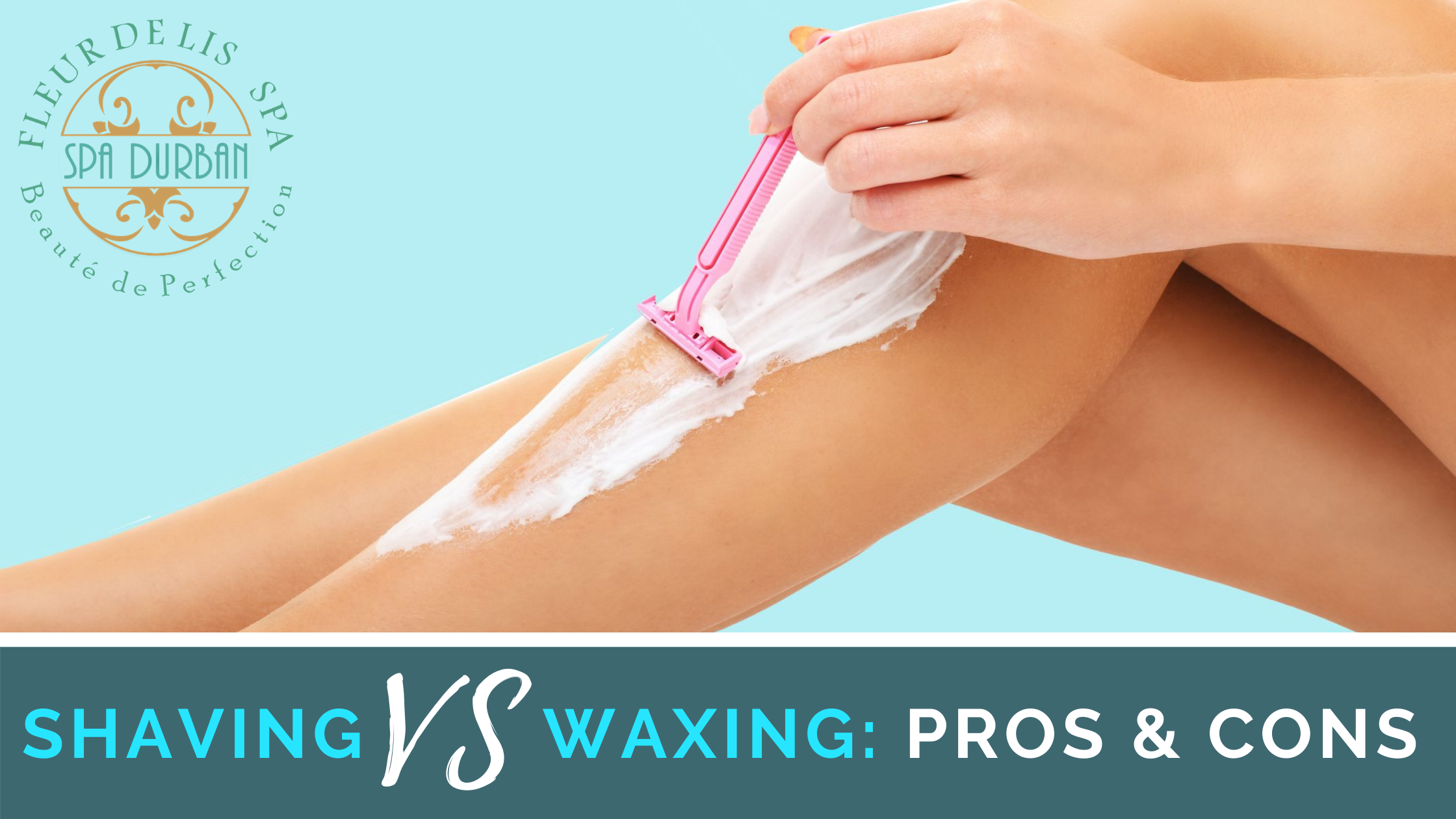 Mar 30 , 2021
We know everyone has different needs when it comes to hair removal and it can often be overwhelming to decide on the best method for you. This is why we're going to break down the two most popular, tried-and-tested methods, shaving and waxing, to help you make the best decision for your body!
SHAVING:
Many of us have had our first experiences with shaving in high school and there's usually a steep learning curve and some scars we've carried along the way. From dull blades to using soap instead of shaving cream (or hair conditioner, if you're in a pinch – it works!), shaving has many pros and cons – let's explore:
Pros:
It's quick: Shaving blades can be found in a variety of supermarkets and even petrol station shops, so if you need a touch-up during a weekend away or unexpected warm weather, it's pretty much a life-saver!
Affordable: There are a wide variety of blades available for purchase, for men and women and are priced accordingly. Whether you're looking for something disposable or with a bit of a longer lifespan, you're sure to find one in your price range.
A painless process: As long as you don't rush, shaving your legs and underarms definitely doesn't hurt as much as waxing. Going carefully over the sensitive parts of your face (guys) and bikini area can spare you from more than a few tears.
Cons:
Skin irritation: You probably know what we're talking about here. From itchy, red bumps and ingrown hair to full-on bleeding from an ill-timed slip with a wet razor, accidents happen and the consequences can be quite annoying.
Bad for the environment: We're all doing our best to be eco-friendly, and tossing away plastic, disposable razors is not great for the planet. Thankfully, several eco-friendly brands are selling reusable options that will have you getting rid of your unwanted body hair and your guilty conscience!
Quick hair growth: As shaving does not remove hair by its roots, but just from the surface of your skin, you can expect hair to begin growing back within a day or two, which can be frustrating and time-consuming ☹
WAXING:
Yes, we know that while the very thought of layering hot wax on your skin and then ripping if off can seem a bit scary, there's actually a lot more to the waxing process. Whether you limit waxing to your face or go for a full-body option, there are several pros and cons to this method of hair removal:
Pros:
Good for face & body: Unlike shaving, waxing can be used to remove hair from a woman's face, where the skin is more sensitive, especially for eyebrow shaping and on the upper lip. Waxing is also considered a better option for removing hair from bikini areas for this reason.
Hair growth: As waxing pulls out hair from the root, hair takes longer to grow back, making this a great option for those of us with super busy lives. Hair also grows back thinner and takes longer to grow back with each session – how cool is that?
Exfoliates & smooths: Waxing is also a natural exfoliator for your skin, making you feel smooth and silky, giving you an extra confidence boost.
Cons:
Pain: Due to the nature of removal, waxing can be quite painful, especially for those of us with sensitive skin. Fortunately, there are ways to make the process a bit easier, which we share on this previous blog post.
Not for everyone: According to experts and research, you should give waxing a skip if you're taking the following medications:
Antibiotics
Hormone replacement therapy
Hormonal birth control
Accutane
Retin-A or other retinol-based creams
DIY can be tricky: When it comes to waxing, it can be tempting to try at-home kits and various online tutorials – however, please remember that you can risk burns, redness and other injuries if not careful.
Save yourself the time and messiness by booking an appointment with the professionals at Spa Durban! We can answer all your questions and share the best tips and advice when it comes to the best hair removal options for your lifestyle and body. To book, click here!
So, there you have it! We know that body hair is an intensely personal topic for many people, but we just want you to remember that it is perfectly natural and, whichever way you choose to deal with it, there's an option out there for you 😊 Please feel free to comment or DM us with any questions or queries you may have – we're happy to help!