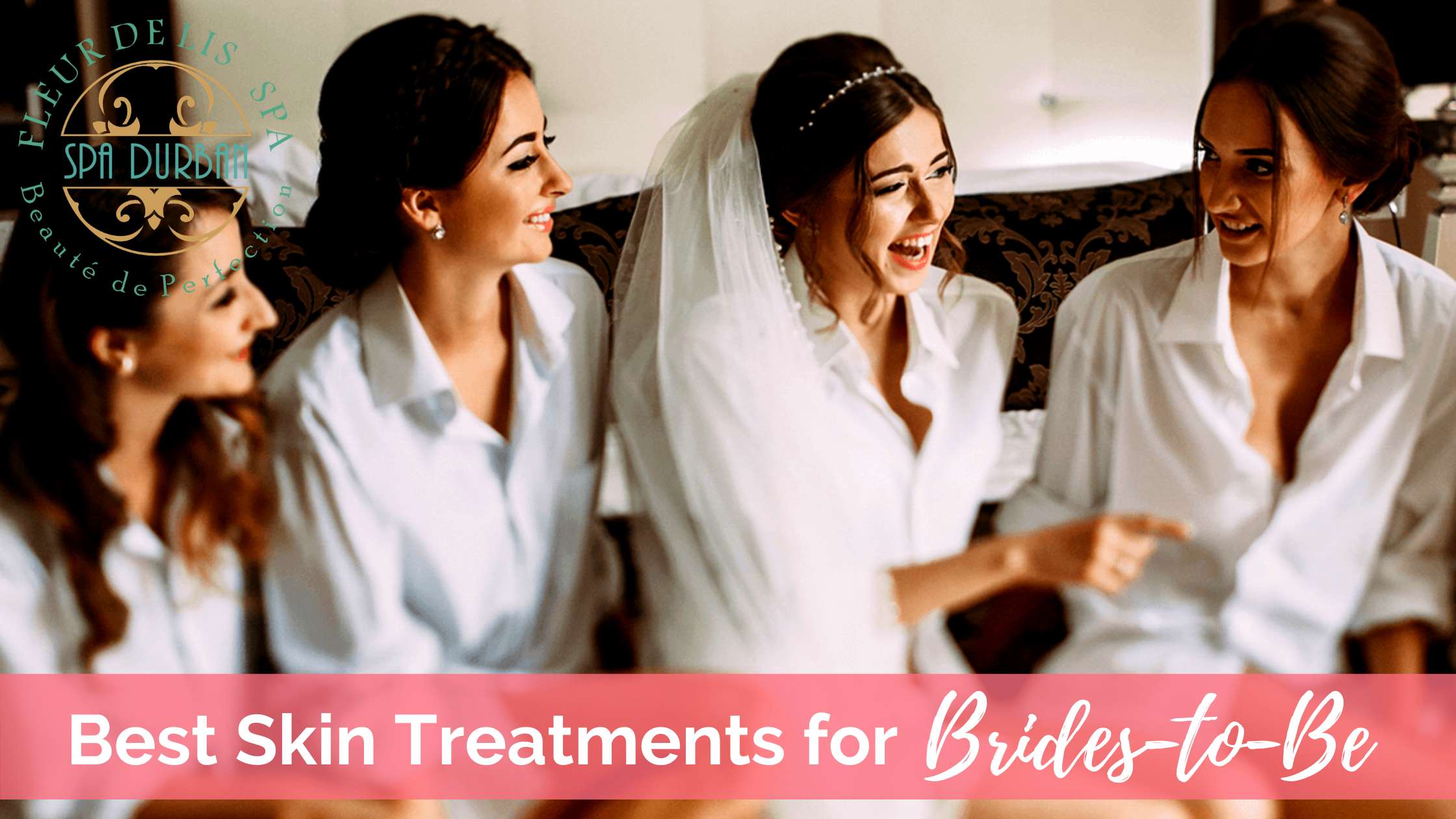 Jun 09 , 2021
Weddings have the uniquely awkward honour of being both the most magical and stressful time of a person's life – but no matter how big or small your ceremony might be, everyone wants to look their best in those photos!
Everyone's skincare needs are different, but when it comes to having that happy, lit-from-within glow that every bride wants, we have the perfect treatments recommended to make sure you look picture perfect on your big day!  
Facials:
There are many types of facial available for every type of skin, but if you're nervous about which one is best for you, or how many sessions you will need to achieve your skin goals, the best thing to do is to consult a professional aesthetician to answer all your questions.
We can, however, recommend that you have at least 3 before your big day, but schedule the last one at least 5 days before, so your skin has time to calm itself.
Brows & Lashes:
You may think mascara can do the trick but ladies, lash extensions and beautifully-shaped brows can make ALL the difference in the millions of photos taken. In addition, a lash lift and tint can give you an awesome extra bit of drama that will draw attention to your eyes. It can take a little while to get used to so book your appointment a few days before your walk down the aisle to get used to your new look.
If you have thin or sparse brows, try massaging a bit of olive oil or coconut oil into them every night – you'll be sure to notice growth in just a few weeks!
Manicure & Pedicure:
Now that there will be another sparkling addition to join your engagement ring, it will be worth it to put your nails into the hands of a professional. Whether you're going for a colour that's classic or something bright and bold, all that matters is that it suits you and makes you smile every time you look at them. As for a pedicure – this is a treat you shouldn't miss out on. You'll be spending A LOT of time on your feet, so they deserve a pampering and should look as pretty as the rest of you!
Waxing & Threading:
Hair removal is definitely a personal choice, but when it comes to your wedding day and *ahem* your honeymoon, you won't want to be wasting time shaving your legs, underarms and any other areas on your body. A full body wax and threading your eyebrows and upper lip can give you a boost of confidence and peace of mind for at least two weeks when your mind is on other things.
Depending on how fast your hair grows back and, if you have sensitive skin, how red you get, we recommend booking this treatment for the day before OR two days before, depending on your pre-wedding cultural events.
Body Wrap:
For a great way to get a head-to-toe glow and lose any water weight you may retain, a body wrap may be the treatment for you! At Spa Durban we offer slimming wraps as well as hydrating wraps that help with moisturising your entire body and leaving you looking and feeling soft and smooth! Learn more about body wraps by reading our blog post about it here.
Planning a wedding is extremely stressful and a lot of your time will probably will be spent planning, so if you don't want to have to stress about your pre-big-day beauty routine, put yourself in the hands of the professionals at Spa Durban! We offer two AMAZING Bridal Packages that will have you definitely have you looking relaxed and radiant on your special day. To check them out, please click here and we'll see you at the spa!