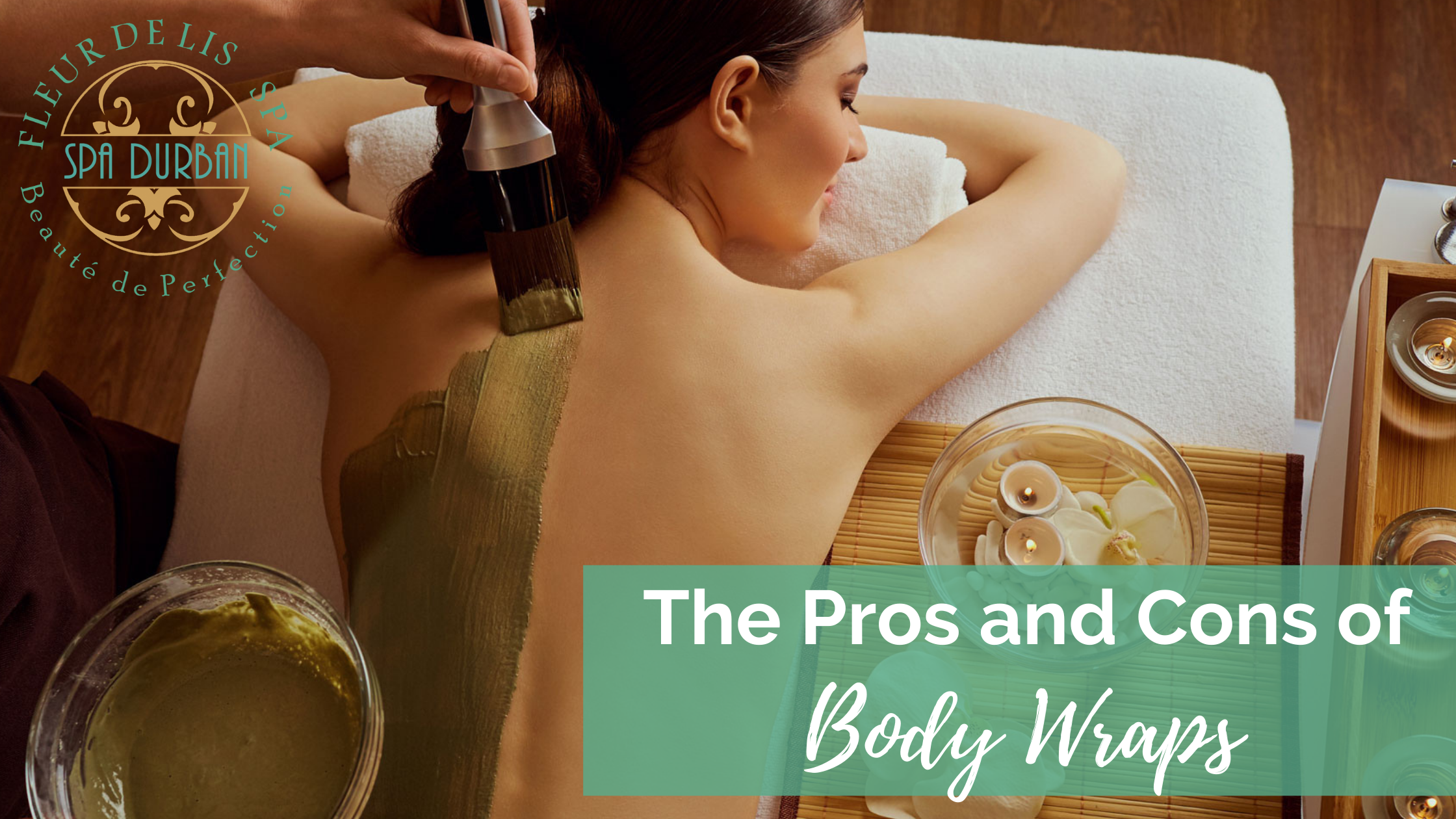 May 27 , 2021
With winter on its merry way, now is the time to start thinking of the different ways we can keep our skin protected from dryness and help our bodies combat the inevitable weight gain from all the eating we'll be doing to keep warm. Hey, no need to feel guilty or bad about yourself – we already know you're beautiful – Spa Durban's job is to help you feel beautiful too. And what better way to do that than with our range of Body Wraps?
Now, we've discussed the benefits of body wraps before, but now it's time to explore the pros and cons so you can decide whether or not this is the right treatment for you. Let's dive in!
What Is a Body Wrap?
A treatment aimed at smoothing and moisturising your skin, depending on the type of wrap you're getting, you might also see a temporary improvement in the appearance of cellulite and even a loss of water weight, giving you a slimmer look. The more treatments you have, the better the results!
How Does It Work?
Again, depending on the type of wrap you're getting, things will vary slightly, however, you will be wrapped in either towels or an elastic cloth similar to a bandage. Before that, though, your therapist will cover you in a mixture of soothing essential oils or exfoliant to give your skin a gorgeous glow.
PROS:
Detoxing: No matter how long it lasts, detoxing your skin and body is beneficial to your health, especially if you have pigmentation or acne on your back or other parts of your body. Regular sessions might help you see an improvement.
Soft Skin: This is a major pro, especially if you have dry skin and suffer in the colder months. Most body wraps focus on moisturising your skin and you'll definitely enjoy the benefits of your softer skin after the first appointment.
Weight Loss: It must be noted that it is water weight, not actual fat that you are losing with a body wrap, however, if you want to look slimmer in a hurry for a special event, this might be a great option to check out!
CONS:
Price: Body wraps can be expensive, especially if you want to add them as a regular treatment in your beauty routine, HOWEVER, the cool thing about Spa Durban is that if you're a loyalty member, you can use your handy discounts to save on your visit.    
Temporary: While the results are temporary, how long they last may vary from person to person, so don't lose heart if you see the inches come back sooner than you expected. Enjoy the glow and make the most of it!
Slight Discomfort: If you're a bit claustrophobic or aren't used to lying still for prolonged periods of time, this might not be the treatment for you. If you're unsure or really want to try, contact the experts at Spa Durban and they'll answer any questions you might have.
Excited and about body wraps and can't wait to try? We have several fabulous options – book yours here and we'll see you at the spa!