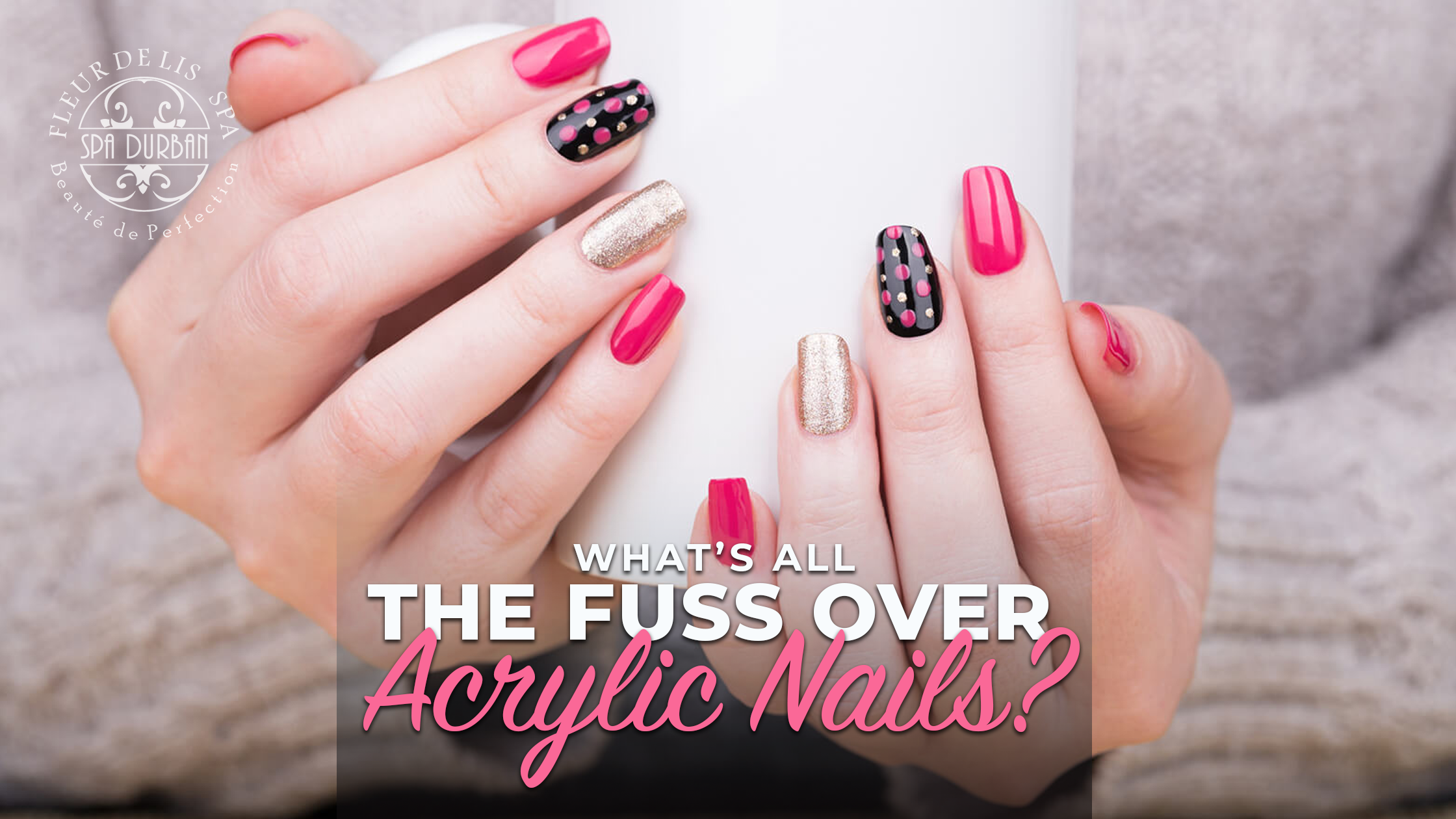 Jul 06 , 2022
Women have been decorating their nails since the beginning of the human race, but what's all the fuss over acrylic nails, and why are they so popular? 
Keep reading to learn more. 
What are Acrylics? 
Acrylics, also known as acrylic nails, are created using acrylic powder. Acrylic is a special powder made up of monomers that, when activated, turns into a liquid and then quickly solidifies, sort of like cement! Acrylic is used to add length, thickness, and color to a manicure and is used in most Instagram-worthy manis. 
Acrylics are long-lasting and very strong, which is why they are popular among on-the-go women who don't have time to be touching up their nails every week. As they grow out, they can simply be filled in to extend the life of the manicure. 
How are Acrylics Done? 
A skilled nail technician is key to achieving the manicure of your dreams. A beginner or untrained nail tech will likely cause ugly acrylics or even damage your natural nails. 
Traditional acrylics are made using either forms or nail tips. Nail forms go beneath the natural nail, and acrylic is placed on top of it. Once hardened, the form is removed, and you are left with a longer nail. 
Nail tips are glued onto the natural nail, and acrylic is applied on top; the tips are not removed. This method is becoming more and more popular as it is quicker and creates stronger nails. 
Here's how acrylics are made: 
1. The natural nails are prepped for acrylic application. 
2. Tips or nail forms are applied. 
3. The acrylic is placed onto the nail with a brush dipped in a special liquid called monomer. 
4. The acrylic hardens and is filed into shape. 
5. A top coat is added for shine and protection. 
Do Acrylic Nails Have to be Long? 
A common misconception is that acrylic nails have to be long. However, acrylic can be done just on the short natural nails or used to create a short extension that won't get in the way of your work or home duties. 
How Did Acrylics Get so Popular? 
Acrylic nails gained popularity around the '90s as a fun way to express oneself and exploded in the '00s and 2010s as major celebrities like Paris Hilton and Kim Kardashian hopped on the trend. Acrylics are now a staple in modern fashion and are a necessary accessory to formal events or for everyday looks. Acrylics gained popularity because they're a simple and harmless way to change up your look. 
Where Can I Get Acrylic Nails? 
Spa Durban is happy to tell you about our three spa branches across Durban. Our elegant spas have thoroughly-trained nail technicians that can complete the perfect acrylic manicure in a short amount of time at excellent prices. 
Be sure to visit our homepage to learn more about us and our huge line of treatments.