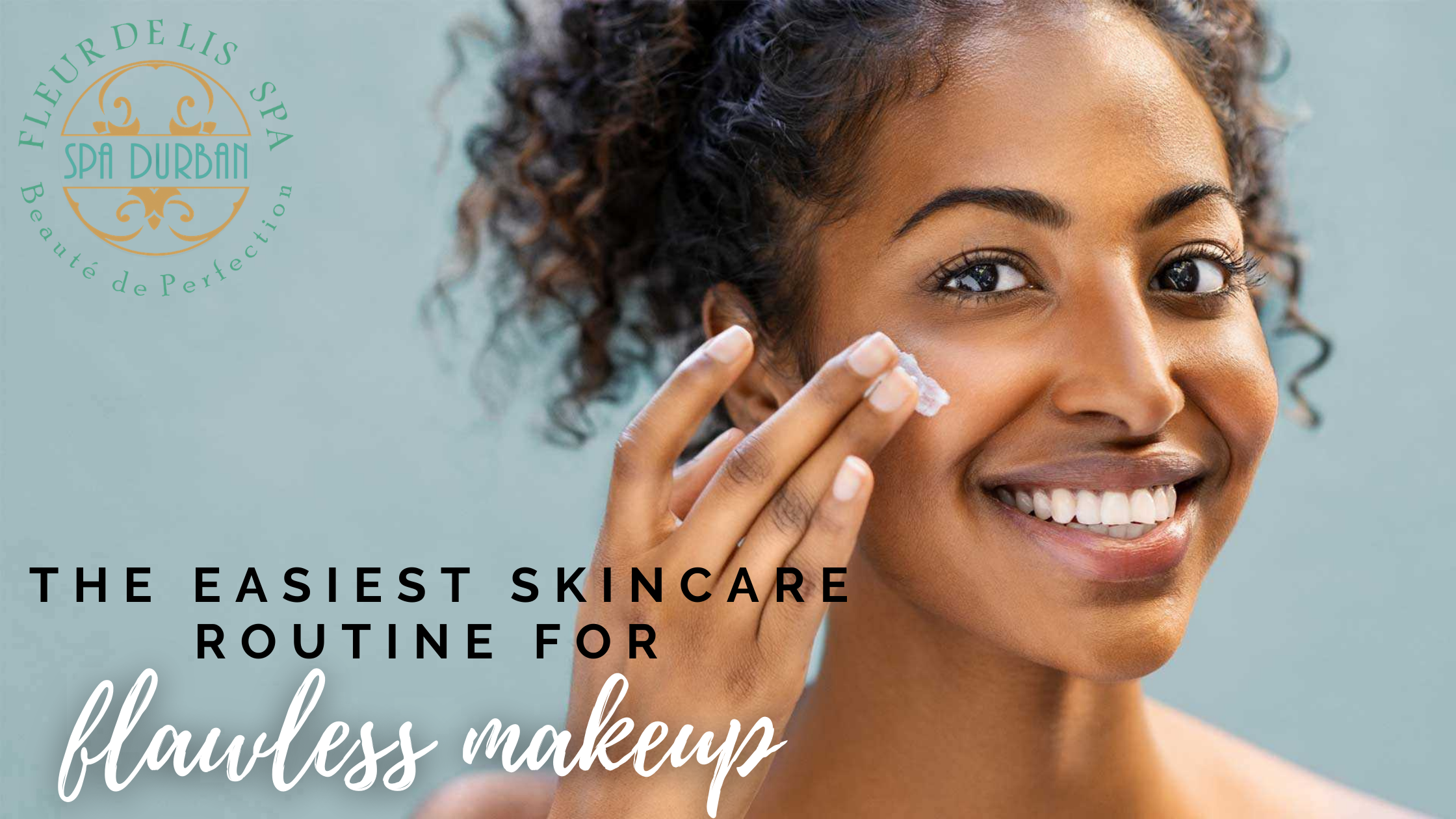 Feb 17 , 2021
Getting your makeup to stay matte and dewy – not oily – can be a bit of a mission in one of South Africa's most humid cities, but making sure your skin is properly prepped before application is one of the most important things you can do – here's how:
Cleanse
A must-do, especially during a humid summer. A clean base is necessary for smooth make-up application and bonus points if you wash with cool water, which will not only refresh your skin but get rid of excess oiliness as well! Looking for an amazing cleanser? Vhi has the perfect option for you!
Exfoliate
Banish dead skin cells away from the surface of your skin so make-up does not become cakey and uneven. Use a gentle exfoliator designed for daily use so as not to irritate your skin and cause break-outs.
Get yours here!
Run an Ice Cube Over Your Face
You may feel like an ad for Coca-Cola but wait 'til you see the results! Cooling your skin with an ice cube helps increase blood circulation, tighten your pores and soothes the delicate skin underneath your eyes. This will definitely help your make-up set smoothly and keep you cool in the warm weather.
Toner/Serum
It can be so tempting to skip toner, but please DO NOT, especially if you have oily skin. Toner refreshes and hydrates the skin while also helping to shrink pores – an essential when it comes to having even and long-lasting make-up. If you have dry skin, sometimes a serum might be better for moisturising purposes. Try one with Vitamin C to smooth out your skin!  
Buy a great toner or serum here!
Eye-Cream/Gel
Treating the delicate skin underneath and around your eyes can brighten your entire face. Adding a touch of concealer is a great way to make you look more awake and younger! It's always tempting to use a bit more make-up on our dark circles but this can sometimes go a bit pear-shaped, especially if you're using glasses. By cooling and smoothening the skin with an eye treatment, you can prevent that and rock a perfectly made-up face!
Find your ideal eye-cream!
Moisturise
If you have oily or acne-prone skin, finding the perfect moisturiser can be something of a nightmare, but look for a light formula that's non-comedogenic and oil-free. This can help keep everything in its place without becoming cakey as the day goes on. For dry skin, a thicker cream can help give your skin a dewy glow beneath your foundation and concealer.
Meet your moisturiser match here 
SPF
Let's be honest, there's no bigger culprit for making our make-up look oily AF than sunscreen, but it is a necessary step to ensuring our skin stays protected from the harsh rays of the sun. Thankfully, we HIGHLY recommend Vhi's UV Defence SPF50 Sun Block, which not only prevents sunburn and the harmful effects of UVA/UVB rays, but can also be used as a makeup primer, which brings us to our next point…
*Use a Primer
Now that the actual skincare part of your routine is over, you can start on your makeup! Now that you've properly prepped your face, adding a primer is a must to ensure everything you layer on top of it stays in its place! Speaking of staying power…
*Setting Spray
A great mattifying setting spray is definitely a game changer in humid climates, so be a little extra and don't only spray it after you've finished your application. Spritzing yourself after each layer of foundation, concealer and powder and blush will not only refresh your skin, but will help keep you looking fierce and fabulous all day long!
Did we miss anything? Sound off in the comments and let us know!