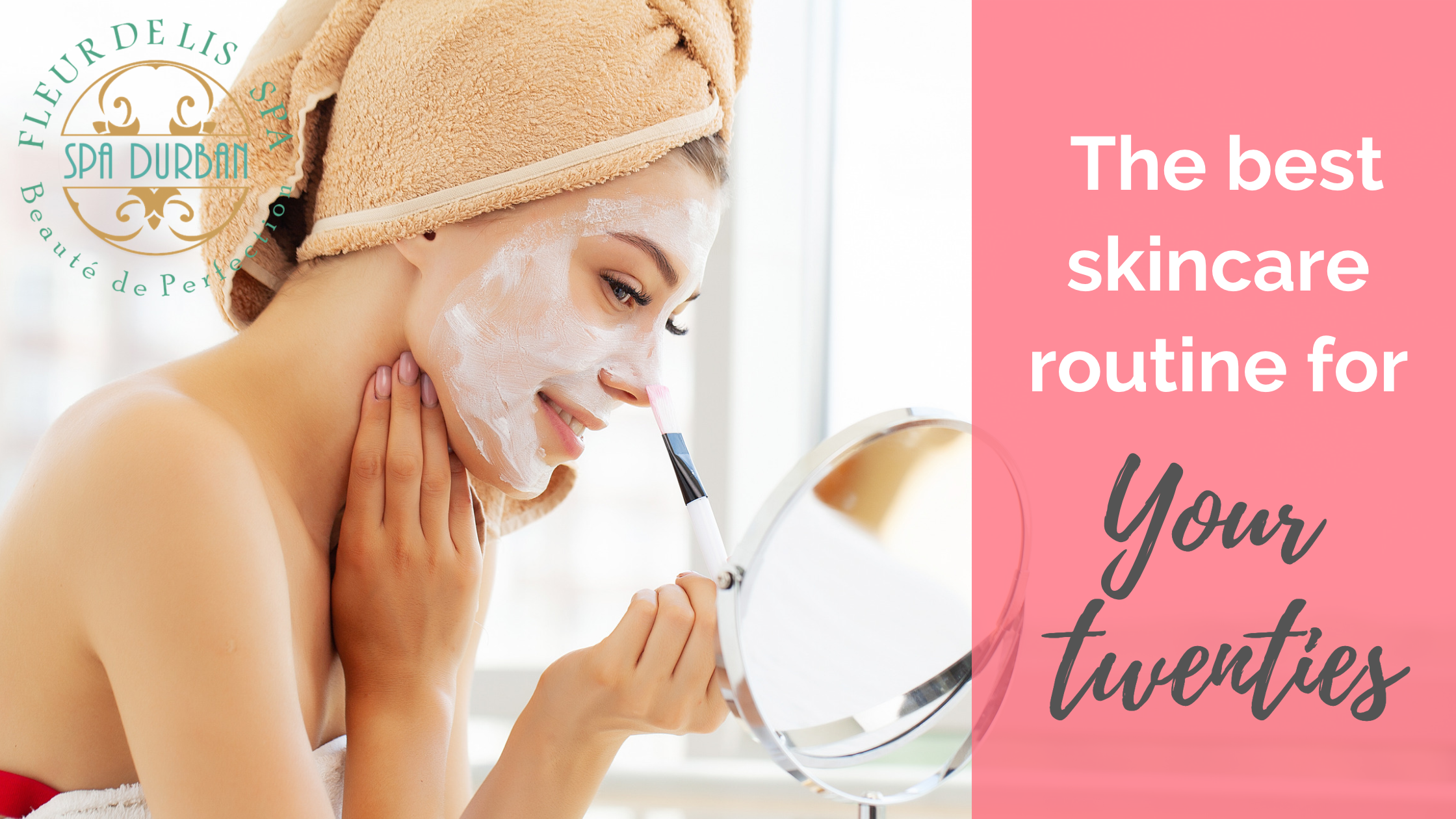 Oct 05 , 2021
It's never too early to start taking your skincare seriously! Whether your teen years were filled with the hormonal scourge that is acne or you managed to reach your twenties relatively unscathed, here's what you can do to start laying the foundation for fabulous skin well into your forties and beyond (we aim for the ageless elegance of JLo, with the grace of Jane Fonda, but let's not get ahead of ourselves just yet 😊)
Here are our top tips for a radiant routine that will keep your skin healthy and happy:
Wash Your Face Twice a Day: Obviously, right? Depending on your skin type, washing your face can harm your skin if you're not using the right products. If you have combination or sensitive skin, a gel or lotion formula would be best; dry skin? Go for a cream cleanser. Keep the water temperature lukewarm – not hot – to keep your skin moisturised!
Exfoliate: A gentle exfoliator used 2 – 3 times a week (or more, depending on your skin type) is necessary in your twenties. Not only is it great for removing makeup and impurities after a long day of work (or long night of partying), it also helps to stimulate collagen renewal, keeping your skin looking youthful for longer.
SPF: Even in the depths of winter, use an SPF 30 or higher to protect your skin from the harsh damage caused by the sun to your skin – it may seem alarmist now, but you'll thank us when you reach the big 3-0!
Eye Cream: Anything rich in retinol is a game-changer of note. Using an eye cream before bed keeps the sensitive skin around your eye area supple and bright, helping to hide signs of ageing (and long sleepless nights thanks to studying/working/hanging out). Look for a retinol-rich moisturiser as well to give your skin a healthy glow.
Consult an Expert: Sometimes you may get over-enthusiastic about your skincare, which can lead to irritation, redness and – yes – even acne. To help prevent this and build a routine suitable for YOUR skin concerns, speak to our favourite consultants at Vhi! They are always happy to help you on your journey to radiant skin.
Bonus Info: Lifestyle Changes
Drink lots more water!
NEVER sleep with your makeup on
Add green veggies and more citrus fruit into your diet
Use a face mask once a week
Change your bedding (especially pillowcases) every two weeks
Try these tips for a few weeks and let us know how your skin feels!
Comments and questions are always welcome 😊