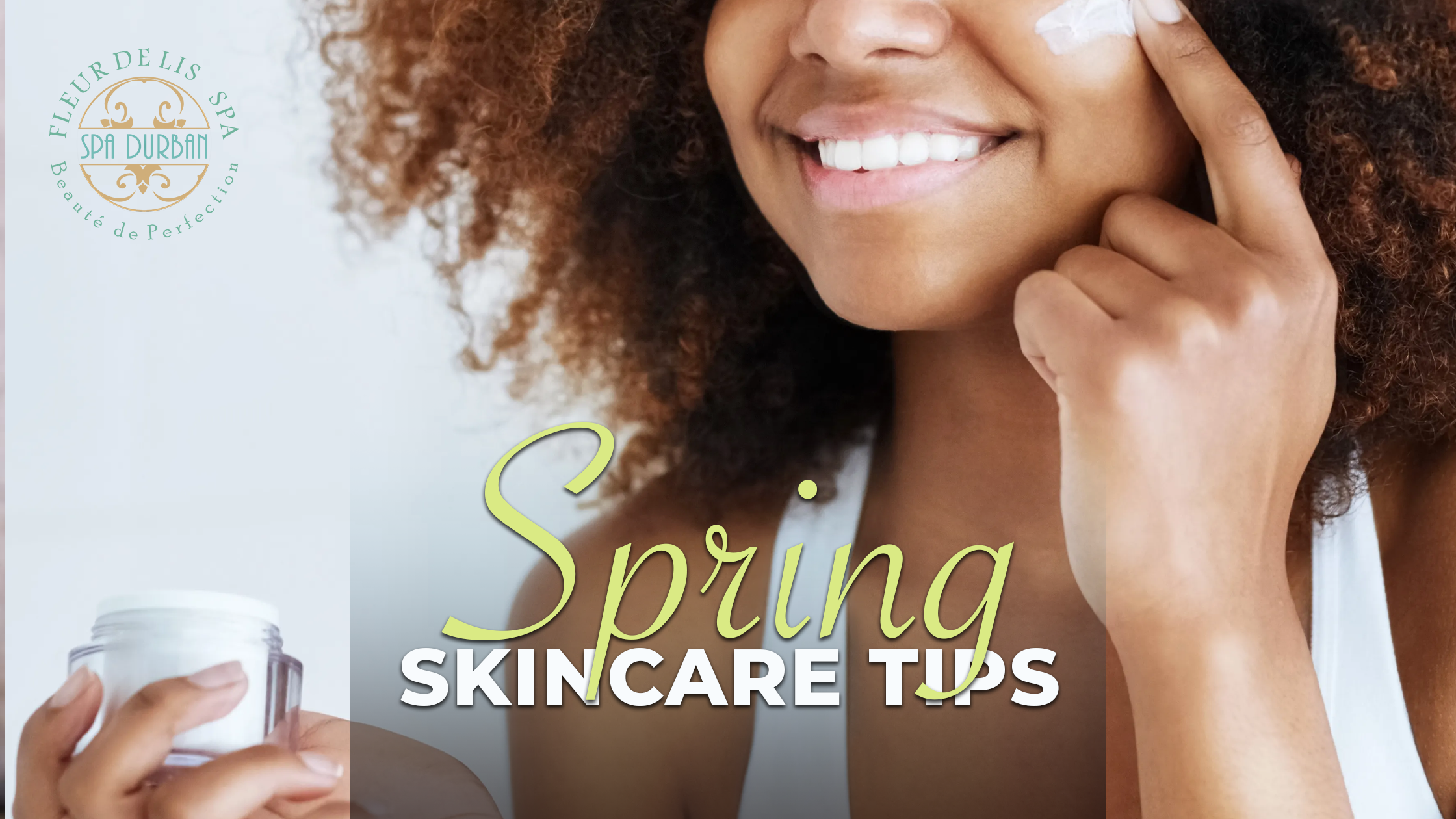 Sep 23 , 2022
Winter is over, and Spring is now in full bloom! We can finally say goodbye to dry and flaky skin. We can say farewell to heavy moisturisers. A new season requires a new skincare routine, with products that are suitable for warmer weather. During Spring, we tend to be outdoors and exposed to the sun more, which means we need to use products that will assist with sun protection and anti-aging.
 If you'd like to find out how to take care of your skin during Spring months, read on!
Exfoliate
Many of us avoid exfoliating during the colder seasons due to the fact that it can dry out our already flaky skin. When the weather warms up, it is the right time to start exfoliating and bring back the brightness to our skin. Dermatologists recommend that we exfoliate our skin weekly. Exfoliating can also prevent clogged pores which will result in fewer breakouts.
Get rid of your heavy creams
When the weather gets warmer, you can switch out your heavy cream to a lighter moisturiser. There is no need to use products that can feel greasy on your skin as the weather won't be drying out your skin anymore. Cold weather can cause your skin to lose moisture, which is why heavy creams are necessary during Winter, but not during Spring and Summer.
Use Sunscreen every day
SPF should be used throughout the year, no matter the season. It is especially important to use sunscreen when the weather gets warmer because the UV rays are stronger. You do not want to experience sun damage so keeping your skin protected from harmful UV rays is crucial. Sun damage can lead to skin cancer so being well protected is a must.
Stay hydrated
Drinking water is the best thing you can do for your overall health and for your skin. Your organs need hydration to function and your skin is your body's largest organ. Drinking water can prevent your skin from getting dry, and is the easiest way to achieve a natural glow.
Getting regular facials is another way to keep your face glowing all year round. Facials are an amazing way to exfoliate your skin.
Book your next facial with us at Spa Durban.