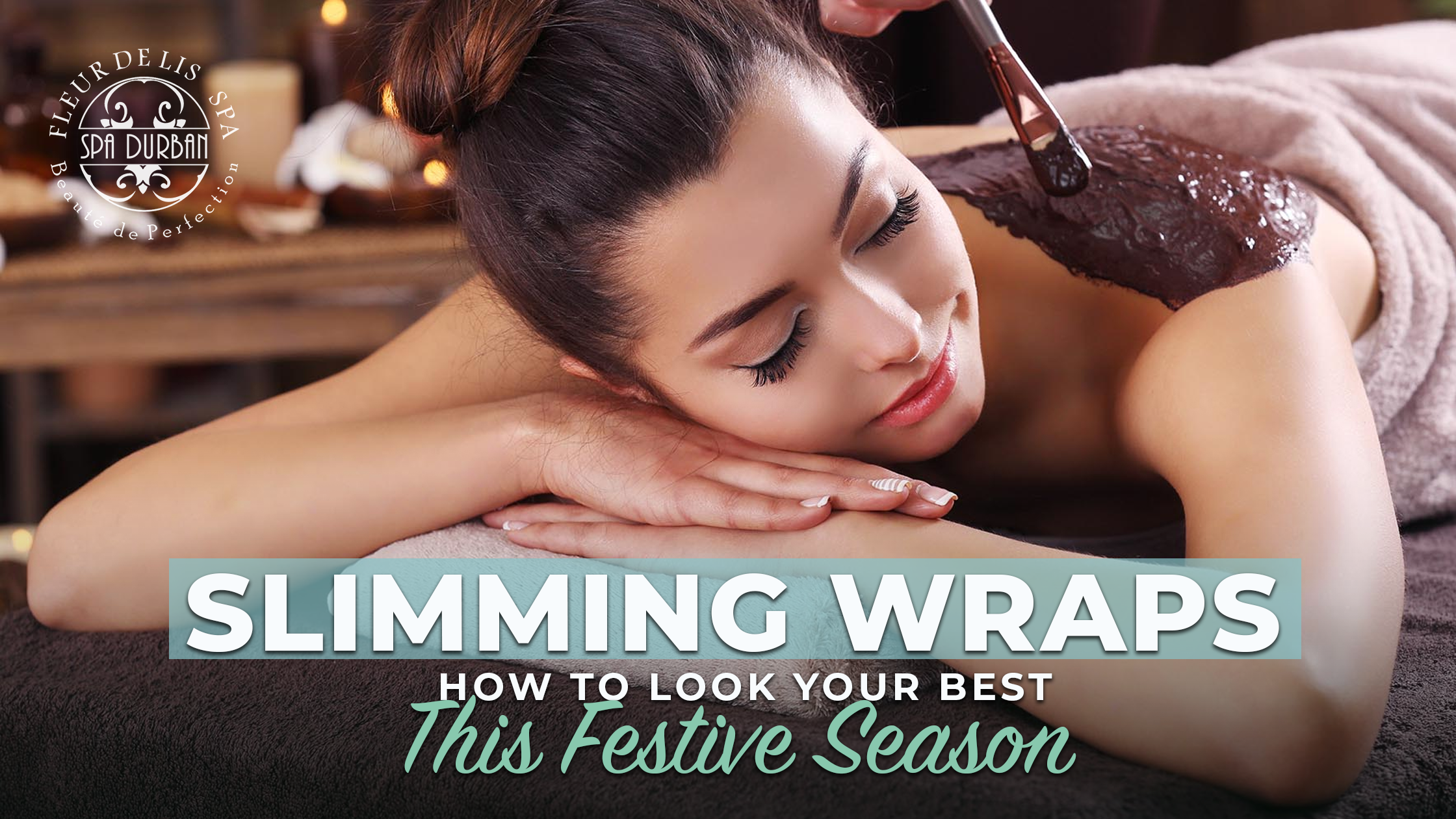 Dec 07 , 2022
For most of us, December is our busiest month of the year. Christmas parties are happening, family get-togethers are happening, and we want to look our absolute best! We might have not spent as much time at the gym as we had originally planned - so a great way to boost our confidence during Festive Season is by doing a slimming wrap. Read on to find out what a slimming wrap is, and which one is the right one for you.
What is a Slimming Wrap?
A slimming wrap is a spa treatment created to enhance the health and appearance of skin and reduce body measurements. A nourishing oil/ mineral-rich formula is applied to the limbs and torso before they are wrapped in cotton, bandages or a plastic film.
This promotes the extraction of dirt, toxins and excess water from the skin.
What are the Benefits of Slimming Wraps?
There are several benefits, including:
Detoxification: Slimming wraps can assist in removing toxins through metabolic skin cell stimulation.
Reduction of body measurements: The firmly wound bandages will cause you to sweat out any excess water and toxins, and also tighten your skin. This can temporarily improve the contours of your body.
Dead skin removal: Your complexion will be brighter after your slimming wrap as the exfoliation will remove dead skin cells.
Relaxation: Once your therapist has wrapped you, you will be left to relax for some time - this can offer you some much needed mental and physical downtime.
What Slimming Wraps do we Offer at Spa Durban?
Slimming Chilli & Ginger Wrap: Ginger root & chilli extracts works together with a blend of 9 essential oils to stimulate lymph drainage.
Swiss Slimming Wrap: This amazing wrap treats cellulite, stomach fat and also improves the appearance of stretch marks.
During festive season, we want to be confident in our bodies. Book your Slimming Wrap with us today, and have a care-free December!