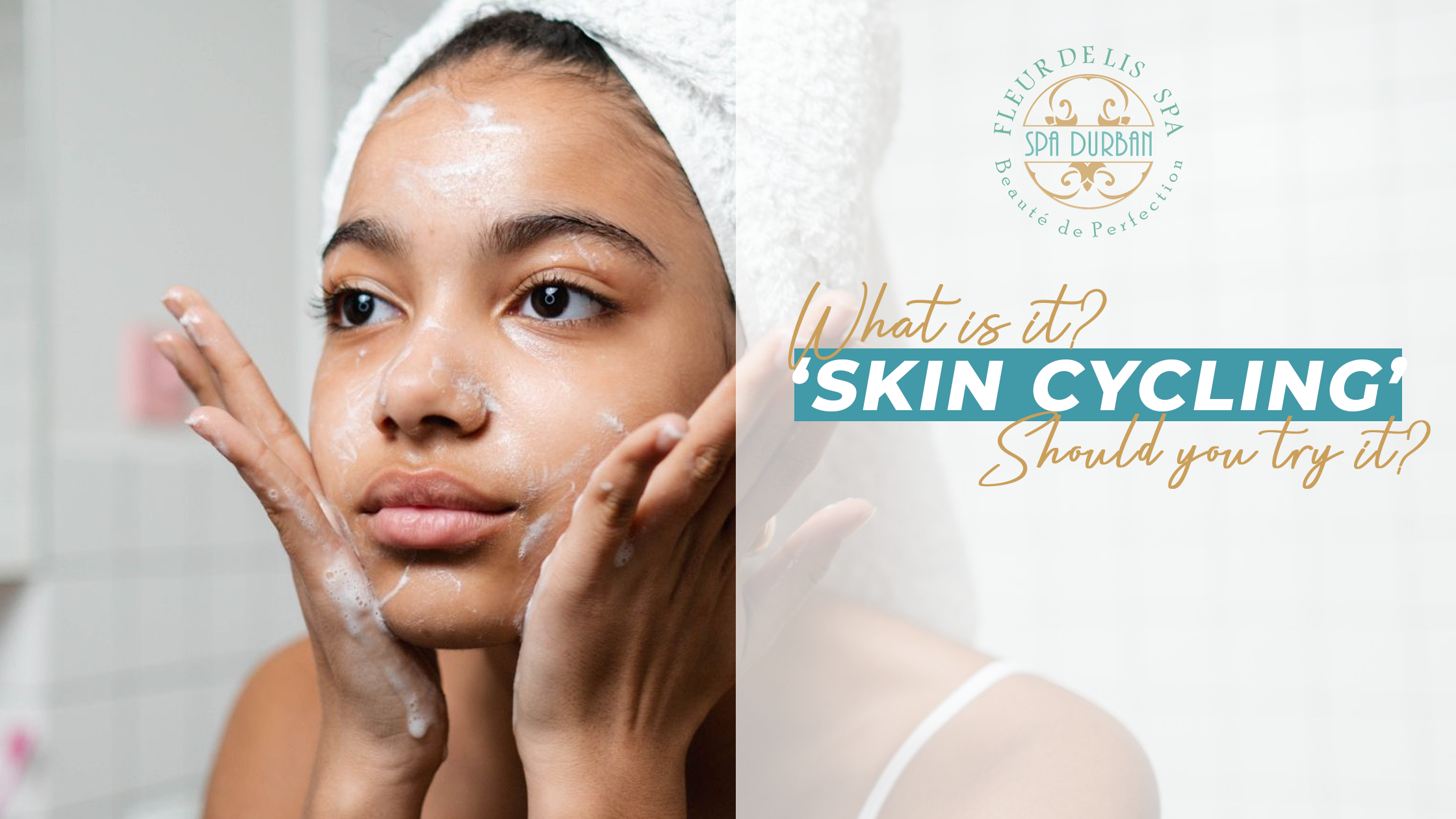 Feb 21 , 2023
The internet is full of information. Every day there is a new trend to be aware of, or a new product that we should be trying out. Often, these trends are not worth the hype - but it is important to know which ones are worth the shot and which ones will be a waste of your time. Lately, the term 'skin cycling' has been trending. 'Skin cyling' involves rotating the products that you use instead of applying the same products every single day. Read on if you'd like to find out how 'skin cycling' works and if it is worth a try.
How does it work?
Skin Cycling protects the skin from stripping by overuse of our skincare products. A standard skin cycle is 4 nights in length. Night one is for exfoliation. Night two is for a retinoid, and night three and four are rest/ recovery days.
Night one: Exfoliation
On night one of your skin cycle, you should be exfoliating your skin. Dermatologists recommend a chemical exfoliant. Recommended chemical exfoliants include glycolic and lactic acids, as well as salicylic acid. These products are used on night one of 'skin cycling' as they minimise the appearance of pores and also get rid of dead skin, prepping your skin for night two of 'skin cycling.'
Night two: Apply a retinoid
Retinoids, also known as vitamin A, are very powerful skincare ingredients as they target almost every skin concern known. The skincare concerns that retinoids can assist with include fine lines and wrinkles, darkened skin colour/ hyperpigmentation and age spots as well. They boost the collagen in the skin and can give your skin an overall boost.
Night three and four: Rest and repair
During nights three and four, our skin is given a chance to recover. We should be using simple and hydrating products on these days. Examples of products that should be used is hyaluronic acid, glycerin, etc. The main point of these two nights is to stay away from harsh products. This prevents irritation.
Is it a hoax?
Dermatologists recommend 'skin cycling' which means that it is not a hoax and the skincare influencers are not promoting it without seeing fabulous results. Skin cycling can be customised to suit your skin type and what your skin reacts to best. It is important to give your skin rest days. Applying the same harsh products every day can do your skin more harm than good.
Our skin is important to us as it is our largest organ of our body. Keep your skin looking its best and book a facial with us at Spa Durban today. Look good and feel better.