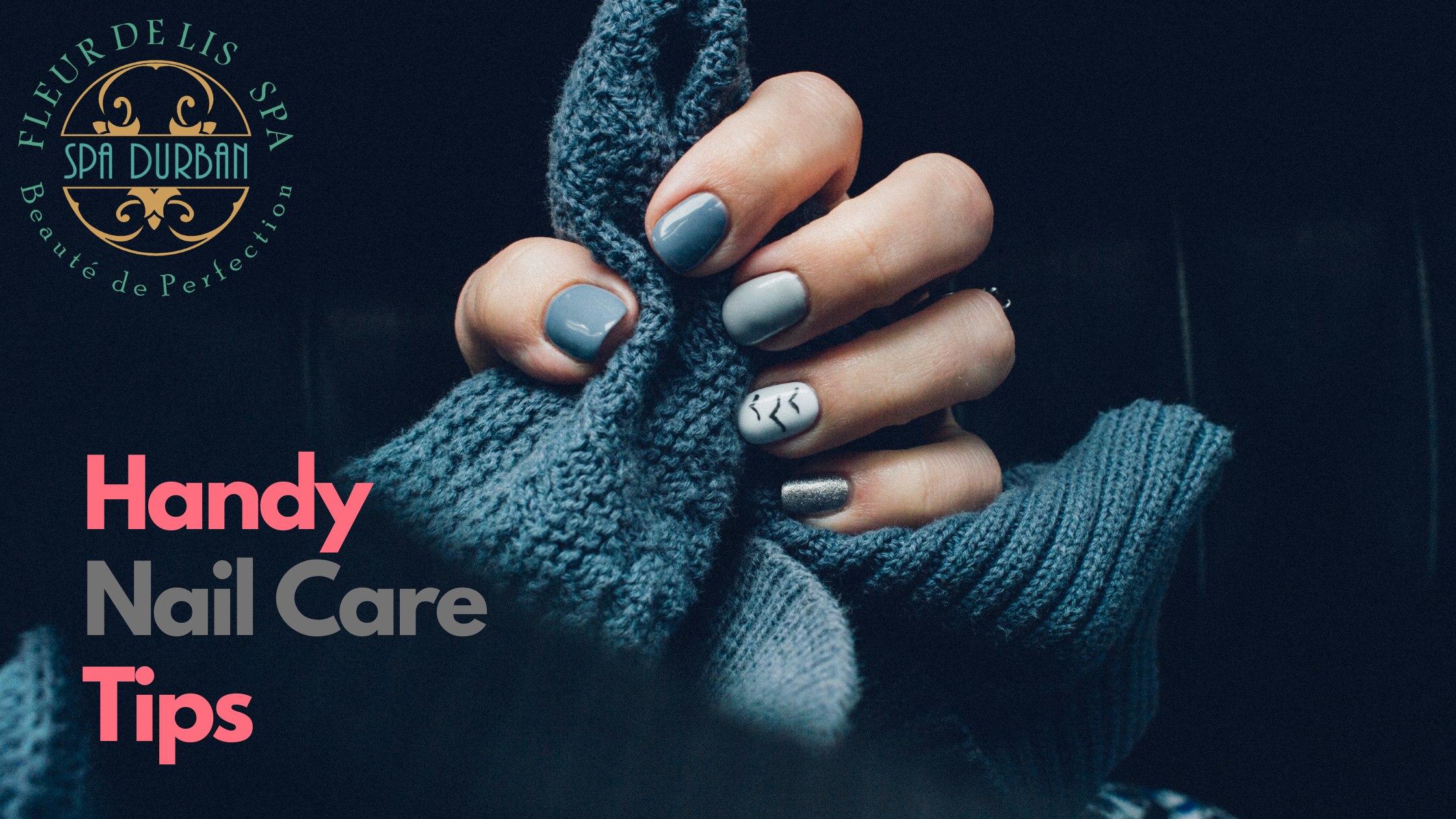 Dec 03 , 2020
Whether you're all about nail art and making a statement, or love the classic ease of short nails and a coat of clear polish, there's no denying that making sure your nails are in tip-top shape is one of the key ways to make a great impression when meeting someone for the first time (even though elbow-bumping is the new handshake – thanks, Corona)!
Having your nails done can even brighten your day, like when you look down at your keyboard while typing or at the steering wheel in traffic and smile at a cute design or cool colour.
Here are some of our favourite tips we share with our clients to help their nails grow strong and healthy in between their visits to indulge in our spa treatments:
Clip Your Nails in a Straight Line
If, heaven forbid, there is a situation where you can't get to an expert for a manicure, the number one tip we can give you is to clip your fingernails in a straight line using a strong clipper and, using a nail file, rounding off the tips, which help your nails grow stronger.
With everything going on in 2020, sanitising and moisturising your hands has never been more important. But what about your nails? Too often, they can be neglected in the rush, but with just a bit of lotion or tissue oil on them every day, your nails will soon be shining and strong.
But Not Too Much Moisture…
We don't think about it too often, but exposing our nails to too much water can turn them brittle and weak. Due to their thin barrier, fingernails absorb moisture easily – which is why we recommend using gloves when washing dishes and just generally avoiding having them in water for too long.
Files & Other Nail Care Tools Do's and Don'ts
When it comes to filing your nails, we recommend trusting the professionals, but for the inevitable snag or chip, DO make sure you file your nails in ONE direction.
DO use glass or even crystal files, which are amazing at preventing split and peeling nails.
DON'T use the pointed end of metal nail files to dig dirt from under your nails – this can lead to nasty bacterial infections.
DO use a nail brush to clean your nails instead.
Maintain your Mani & Trust the Professionals
If you have treated yourself to a set of incredible acrylics, keep them fabulous for longer by avoiding opening soft drink cans, typing too vigorously (personal experience) or anything similar. Also, do not remove your acrylics yourself! By peeling off your acrylics, you run the risk of doing some long-term damage to your nails. Book a professional soak-off and enjoy your peace of mind.
Treat yourself to the expert touch! Book your manicure and pedicure at Spa Durban today – click
here
Ultimately, cleaning, trimming and treating your nails gently and frequently will help them grow faster and healthier – nailed it!