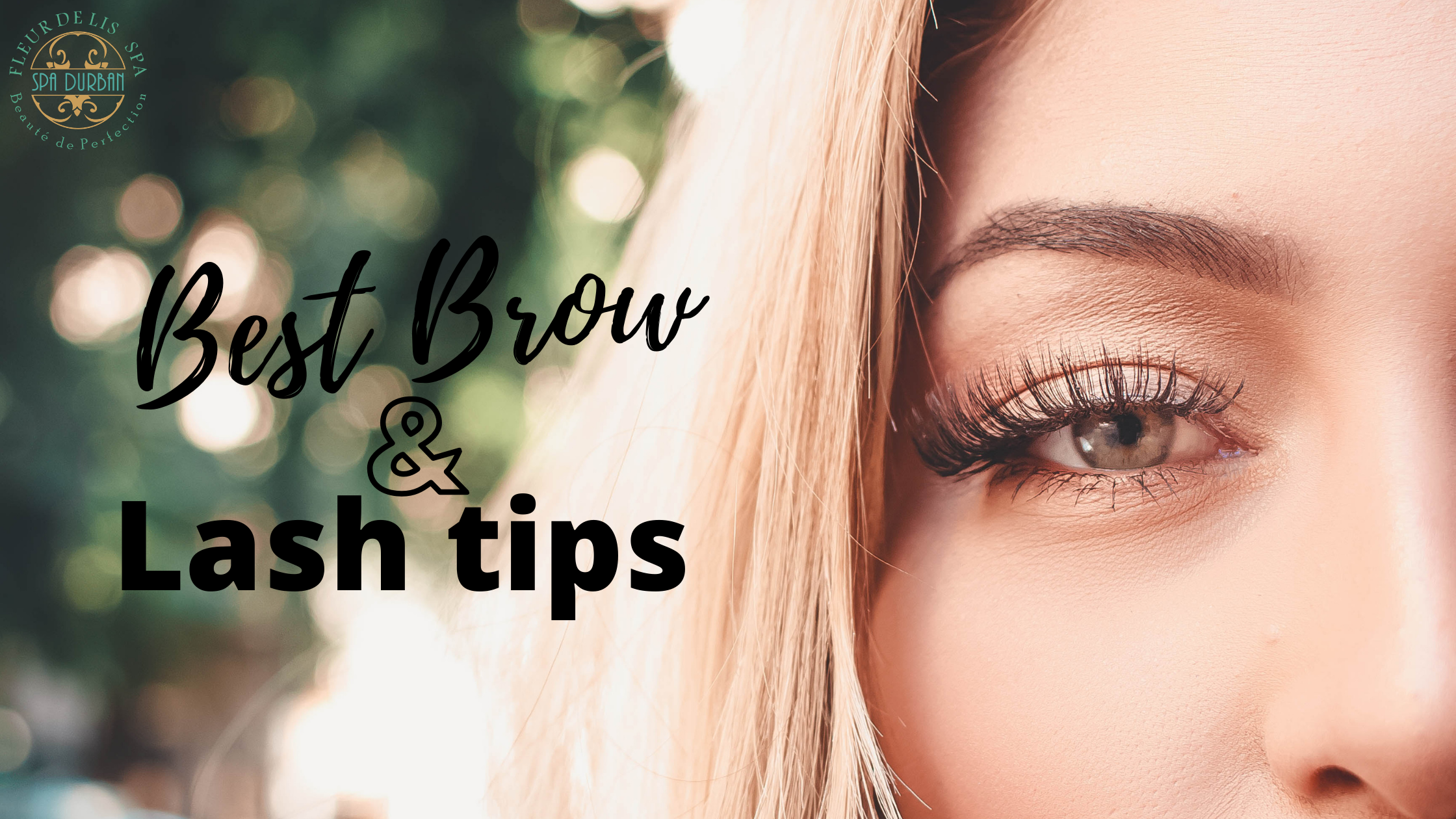 Nov 23 , 2020
Today we thought we'd discuss one of the hottest topics in the beauty world – eyebrows and lashes.
Give Your Brows a Boost!
In recent years eyebrows have gone from being part of most women's monthly maintenance routine into a must-have aesthetic treatment that can totally transform your face. And, if you're like many women, you might find yourself looking in the mirror, asking these questions at one point or another:
Which shape is right for me? Why aren't they growing?
Or, the dreaded: Why are they all growing in different directions?
Don't worry, you are not alone! Let the experts at Spa Durban help you live your best brow and lash life every day! Here are our top tips and tricks to help you get started:
Go to a Professional
We've all been there…
When it comes to getting beautiful brows, it can be tempting to grab a pair of tweezers and 'pluck the strays', however, this does not always go according to plan. No matter how many YouTube tutorials you've seen, nothing beats the eye of an expert when it comes to ensuring your eyebrows are symmetrical, neat and natural, making your face look brighter and your eyes stand out.
To secure an appointment with us for perfect brows, click here
Source: Ucinende's World (Friends)
Grow & Nourish Your Brows
When you need to grow them back in a hurry!
Coconut & Olive Oil: Both these types of oil are natural and hypo-allergenic, and gently massaging a small amount into your brows each night can help fill out the sparse areas and make it easier to shape.
Healthy Diet: The science is in – what you eat can positively affect your hair growth! Adding leafy greens, sweet potatoes and even walnuts into your diet can help your brows become fuller and thicker over time. Keep drinking water and add foods rich in biotin and Vitamin B to boost your brow growth!
Stop Plucking: It might be quite difficult to resist the temptation to tweeze your eyebrows when they don't grow back in with your natural shape – but you must! Rather use a brow brush to comb your brows to neaten them instead. This also has the added benefit of 'training' the hair to grow in the direction you want.
Source: Buzzfeed (Grey's Anatomy)
Look at Me Lashes
When it comes to highlighting the beauty of your eyes, lashes are the key to drawing attention to the windows of your soul. If mascara just isn't good enough, and you're interested in getting or maintaining false lashes or finding out how to lengthen them naturally, we have the best quick tips to help get you fluttering and flirting your way into everyone's hearts!
Fabulous False Lashes
Whether you're putting them on yourself or getting them done by a professional, false lashes are a great quick way to add some va-va-voom to your overall makeup look. You can go for a peel-off strip of lashes, gluing individual lashes or magnetic lashes, depending on what you need, and the most important thing is to maintain them – here are our favourite tips and tricks for luscious lashes:
Apply with Tweezers: No matter how tiny your fingers are, trust us, this is a delicate job that requires some artful manoeuvring. Let the drop of lash glue thicken, and then gently apply the lash with your tweezers.    
Keep It Dry: Ideally, your false lashes can last for up to 2 weeks and extensions even longer, and the best way to stop them falling off is to avoid getting them wet. Easier said than done, but some beauty bloggers recommend wearing swim goggles in the shower!
Don't Pull: When it comes time to remove your lashes, do not pull them off! Soak a cotton ball in eye makeup remover and hold it against your lashes. After a few moments, move the pad back and forth across the strip, leave for a minute, and then Easy, peasy!
Source: Pickture Perfect
Lash Lifts & Brow Tinting
If you're not into false lashes, why not try a lash lift and tint? This affordable treatment is a great way to save time in the morning and gives you a boost during those video-calls when you're too tired for make up. Here are even more benefits:
Quick & Easy: The treatment takes about 3 – 5 minutes for lashes and about 10 minutes for eyebrows.
Long-lasting: When done correctly, the tint may last up to 3 months, making it a convenient addition to your beauty arsenal.
Be Dramatic: Add extra mascara to your brows and lashes for the days when you want to look extra confident and bold.
To get the professional touch, book your appointment with us at Spa Durban now! Click here
If you have any more questions, please feel free to comment down below, we would love to hear from you!