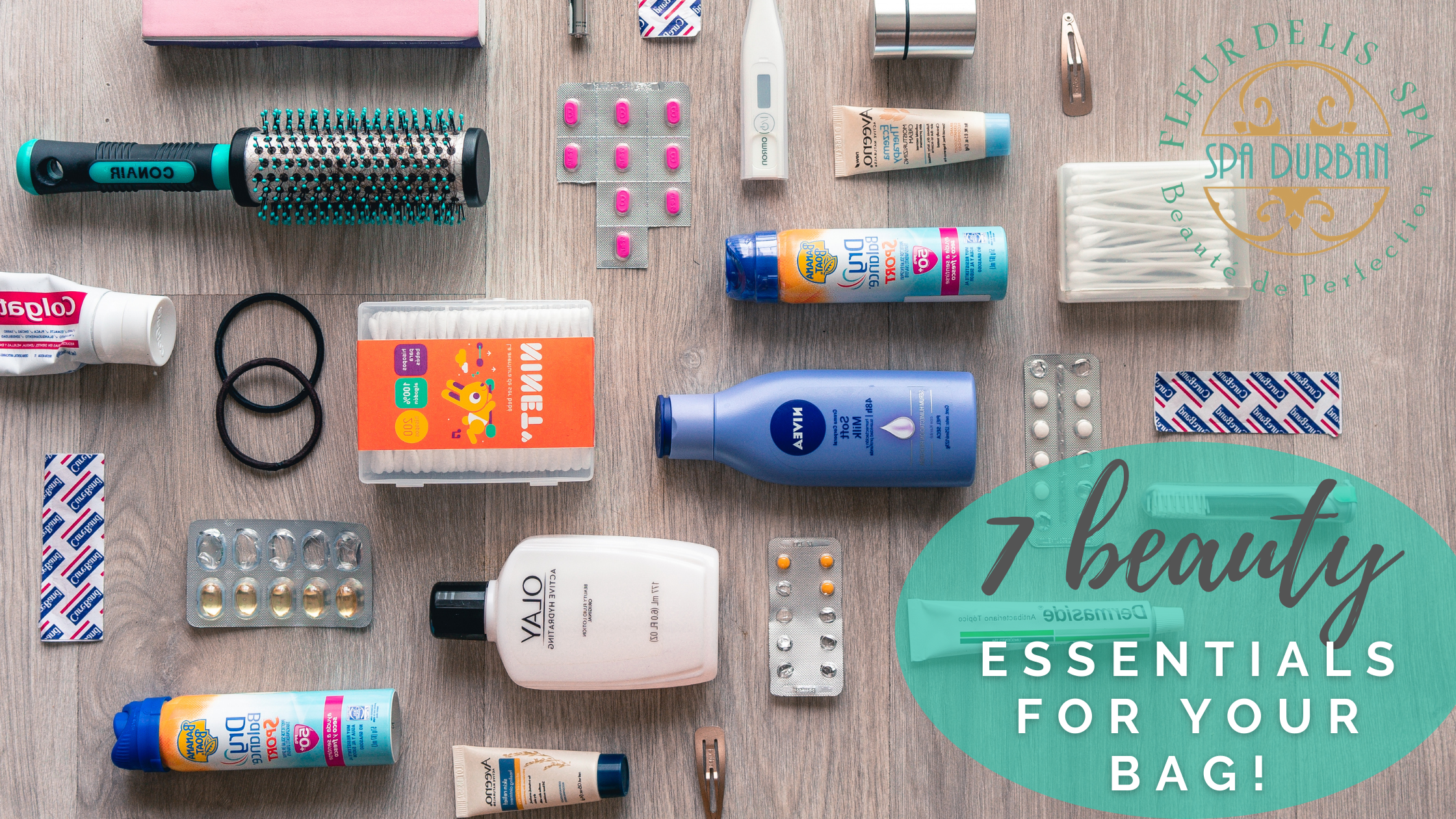 Jan 04 , 2021
Let's face it, a woman's life is in her handbag. We keep everything we need (and might need) in there! Of course, everyone has different stuff, but there are some things we consider to be universally helpful to keep to make our days a little easier, whether we're on the go or in the office – read on to find out what we can't live without!
Hand Lotion
Definitely a lifesaver, especially during these COVID-19 days! Great for moisturising the dry skin that occurs when we're in the aircon, frequently washing our hands and using hand sanitiser, a good lotion is an absolute must to keep our skin soft and healthy. AND as a bonus, a small amount is perfect to use when you need to smooth down frizzy, fly-away strands of hair in our ponytails (damn Durban humidity!)
Tweezers
Trust us, this is great to save you in a pinch (pun intended!) From getting rid of stray hairs on our brows – or upper lip, eeek – before a spontaneous date, to getting rid of splinters or needing to glue on some fabulous faux lashes before a Friday night drink with the girls, tweezers are a multi-purpose lifesaver!  
Need to spruce up your brows and lashes? Click here to book an appointment today!
Nail File & Mini Nail Clippers
We don't know what's worse, chipping a nail or breaking one off completely… either way, it is not fun, especially when we're out and about. Luckily, keeping a nail file and a small set of nail clippers handy will make you the hero of your friend group and ensure you can keep your nails neat and tidy until your next manicure appointment with us at Spa Durban!
Sunscreen
Applying sunscreen to your skin every day is a great way to protect yourself from the harsh rays of the sun, but keeping a tube in your bag or car for re-application is even better! Why not try our favourite, Vhi's UV Defence SPF50 Sunblock for an option that won't leave your skin oily and can double up as a make-up primer? You'll love it as much as we do!
Lipstick/Lip Balm/Gloss
This one's a bit obvious but it needs to be said. Whether you want to add a bit of va-va-voom to your look or soothe chapped lips, the cure is in your bag! Adding a quick swipe of bold lipstick or gloss will give you a confidence boost like no other, and there's nothing better than treating dry lips with a soothing lip balm to keep them healthy and happy. No arguments here, it's a must-have for sure.
Concealer Stick & Powder
Make-up addiction or not, having concealer and face powder in your bag can save the day when a blemish appears before a big presentation or date, and can banish the oiliness from which so many of us suffer thanks to the heat and humidity.
Perfume & Deodorant
Speaking of heat and humidity… yep. Things get sweaty after a long day out and about, and if your day isn't over yet, a quick spritz will help keep you feeling fresh and smelling great!
So, those are top seven beauty essentials we cannot live without in our bags, but we would be remiss if we didn't mention how important it is to keep a face mask, hand sanitiser and reusable bag in there as well! Now that you know ours, what's in yours? Are you a everything-but-the-kitchen-sink kind of girl, or a minimalist Queen? Join the discussion in the comments and, if you like what we have to say, don't forget to like and share!