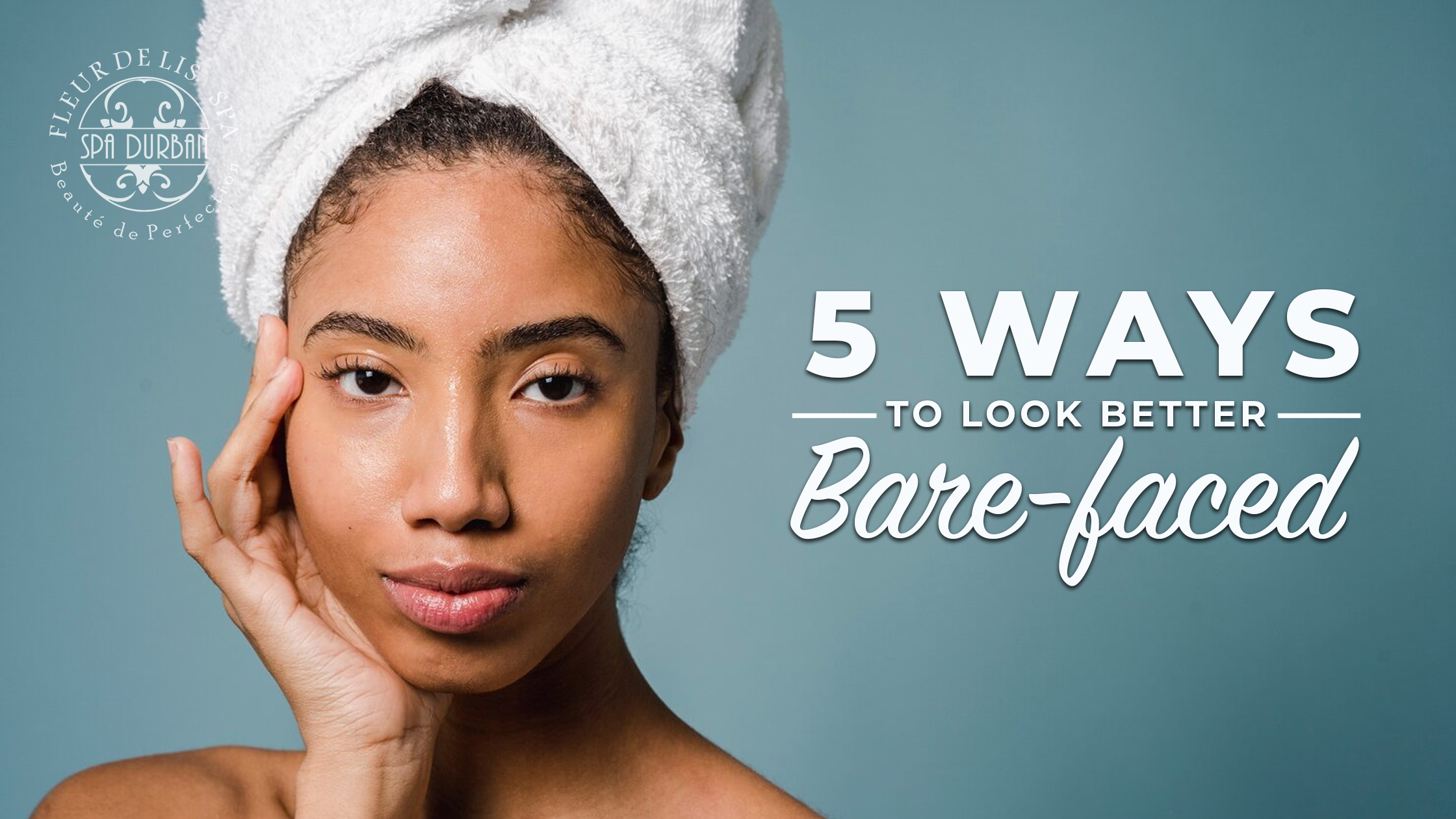 Jun 06 , 2022
For some of us, applying makeup every day is an extra step in our daily routine that takes time away from our more important duties. Makeup can clean up our appearance, but it isn't necessary, as a put together look can be achieved without mascara and foundation. Focusing on skincare can limit the need of heavy makeup products and save you time and money.
Continue reading to learn how to pull off the fresh-faced look.
Exfoliate
Exfoliating our skin removes dead skin cells, evens out our skin texture and minimizes skin discoloration. Exfoliating is the key to having clear skin as it reduces the symptoms of acne and hormonal breakouts. Clearer skin is a major reason why we wear makeup, we want to have a face free of pimples and dark marks, and daily exfoliation help us achieve that.
Drink water and stay hydrated
Drinking water helps the body flush out toxins which improves our skin tone and makes it more even. Water also improves skin elasticity, and who doesn't want younger looking skin? Staying hydrated reduces puffiness and swelling in the face so make sure you are drinking enough water. Remember that a healthy gut is what keeps our skin looking radiant, there will be no need for highlighter when we have a natural glow.
Curl your eyelashes & brush your brows
We wear mascara and fake eyelashes because they make a significant difference to our appearance. Longer, fuller, curlier lashes boost our confidence and make us feel more feminine. A way to get the full lashes look, without makeup, is with an eyelash curler.
Another way to feel more put together without makeup, is by brushing our eyebrows. Our eyebrows frame our face and if they are brushed neatly, we will feel better about being bare faced. We can also keep our eyebrows tidy by waxing them or threading them.
Whiten your teeth
A woman's smile is one of her best assets. Brightening our teeth, whether it is with whitening strips or charcoal toothpaste, can make a huge difference to our appearance. Teeth whitening is quick way for us to boost our self-confidence and make us feel happier about ourselves on our makeup free days.
Wear sunscreen
I am sure that we have all heard about the benefits of wearing sunscreen, repeatedly. Most articles about skincare include SPF in the list of things we have to wear in order to maintain our skin. SPF helps us prevent hyperpigmentation and dark spots from sun damage. If you want to limit your use of makeup, skincare needs to be your priority.
Spa Durban offers a variety of facials, from brightening to hydrating, that can improve the appearance of your skin and help you look and feel your best!
Book a facial with us today.