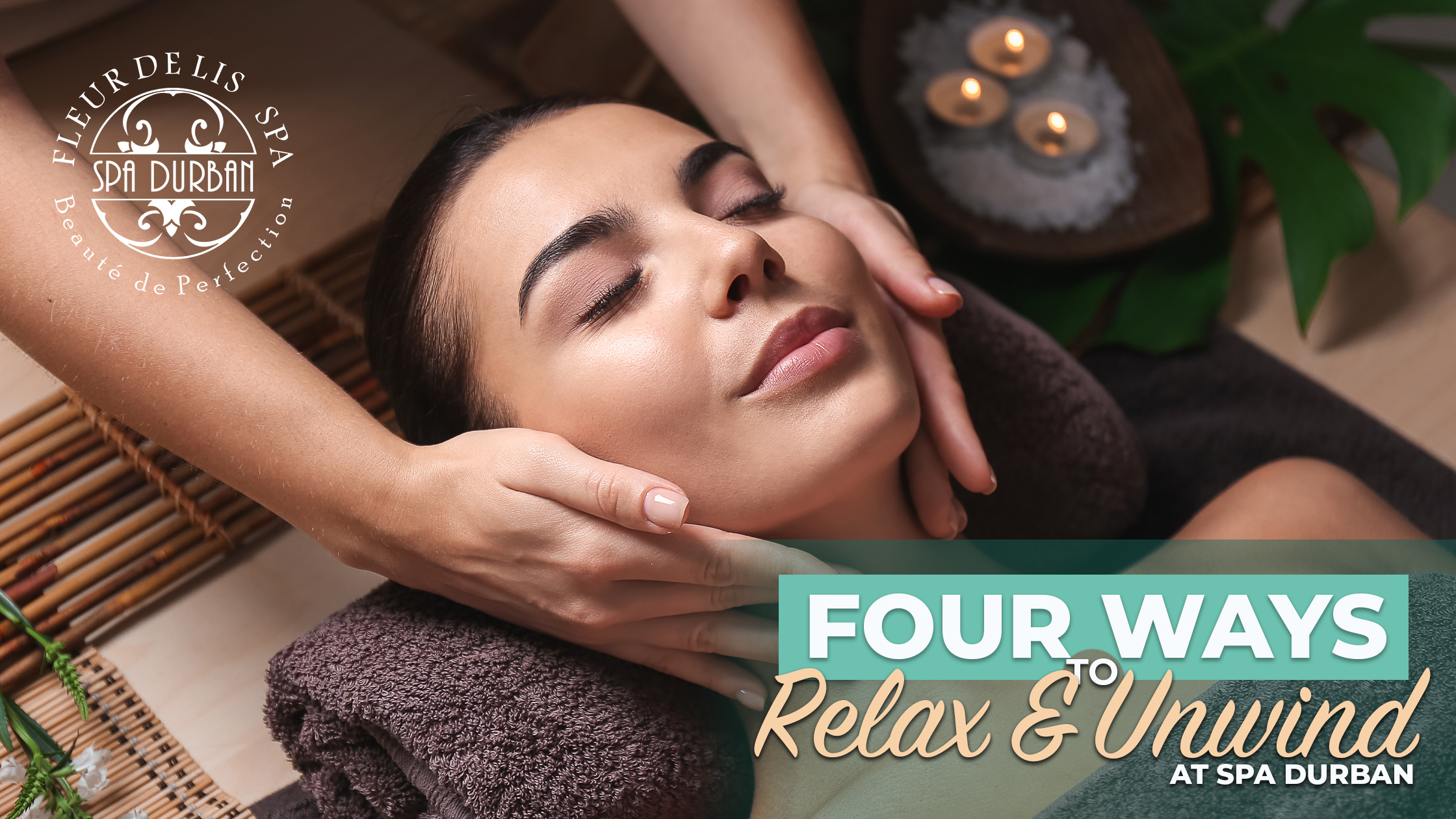 May 26 , 2023
Life can often be hectic and demanding, leaving us feeling stressed and overwhelmed. That's why it's important to take time for yourself and prioritize self-care. At Spa Durban, we understand the need for relaxation and rejuvenation. Our spa offers a tranquil sanctuary where you can escape the pressures of daily life and indulge in much-needed pampering. In this blog post, we'll share four ways you can relax and unwind at our spa.
Luxurious Massages
One of the best ways to melt away stress and tension is through a luxurious massage. Our skilled massage therapists are trained in various techniques, including Swedish, deep tissue, and hot stone massage. They will tailor the massage to your specific needs, focusing on areas of tension and providing you with a deeply relaxing experience. Allow the gentle touch and soothing ambiance of our spa to transport you to a state of pure bliss.
Calming Facials
Treat your skin and your senses to a calming facial at our spa. Our aestheticians will assess your skin's needs and customize a facial treatment that addresses your specific concerns. Whether you're looking to hydrate, purify, or rejuvenate your skin, our facials use high-quality products and techniques to nourish and revitalize your complexion. Close your eyes, breathe in the soothing scents, and let the gentle touch of our aestheticians leave you feeling refreshed and renewed.
Tranquil Body Treatments
Indulge in a tranquil body treatment that will leave you feeling pampered from head to toe. From exfoliating body scrubs to hydrating body wraps, our spa offers a range of treatments designed to nourish your skin and provide deep relaxation. Experience the gentle exfoliation of a sugar scrub or the enveloping warmth of a detoxifying wrap. As your body is rejuvenated, your mind will find peace and tranquillity.
Soothing Hydrotherapy
Immerse yourself in the soothing waters of our hydrotherapy options. Whether it's a rejuvenating soak in our tub or a detoxifying session, hydrotherapy can help release tension and promote overall relaxation. The combination of warm water, jets, and therapeutic benefits will leave you feeling calm, rejuvenated, and ready to take on the world again.
In Conclusion
At Spa Durban, we're dedicated to providing you with a serene and rejuvenating experience. With our luxurious massages, calming facials, tranquil body treatments, and soothing hydrotherapy options, we offer a variety of ways for you to relax and unwind. Take time for yourself and prioritize self-care by visiting our spa. Allow us to pamper you, restore your inner balance, and help you find the peace and tranquillity you deserve. Contact Spa Durban today to book your next spa experience and embark on a journey of relaxation and rejuvenation.
Coastlands Musgrave Hotel - 031 826 8228 / 064 655 7989
Coastlands Umhlanga Hotel - 031 826 6582 / 071 403 7153
Coastlands Skye Hotel - 031 944 2829 / 063 532 5431
The Royal Hotel - 031 829 9171 / 082 448 0141
Vhi Skin & Spa Overport - 031 825 6300 / 066 249 1437
www.spadurban.co.za
Luxurious & Affordable Spa Treatments
Your Relaxation Destination