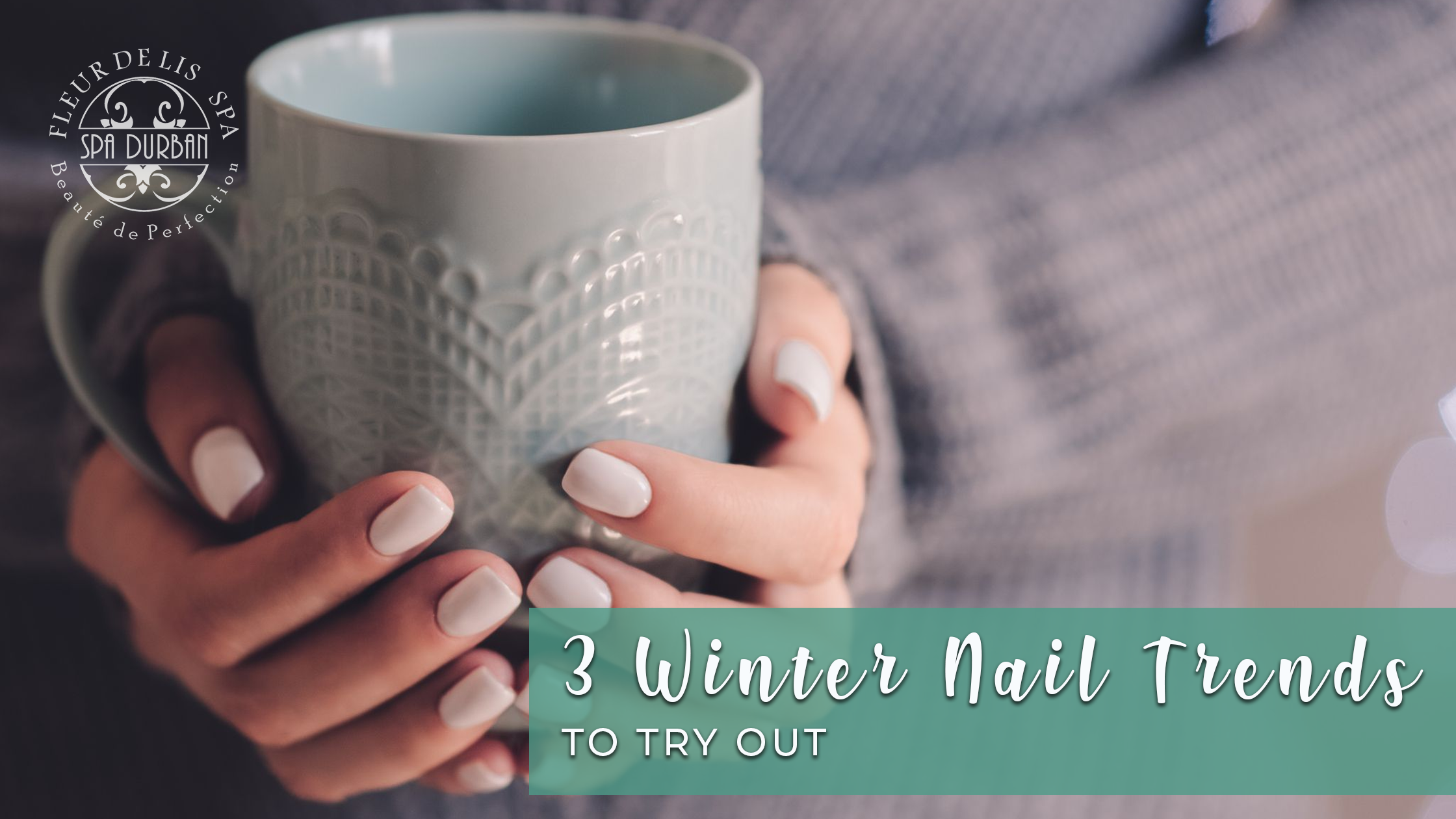 May 26 , 2022
Manicures are a staple in the self-care routines of women of all ages. Whether you are a busy mom that uses her time at the salon as a well-deserved break, or a businesswoman that likes to always look put together, nails are integral to your look.
Going into our colder months, we are noticing some winter nail trends emerging that can help you elevate your look. The trends range from deep jewel tones, to minimalistic designs that exude class and sophistication.
Read further to stay on trend for the next season.
1. Deep Jewel Tones:
If you are looking to make a statement with colour choice, without being too bold or loud, jewel tones are the way to go. Emerald green and Ruby red are perfect options for those of us that would like to switch things up and still keep it classy. Jewels are associated with opulence and you cannot go wrong with a set of sapphire nails.
2. Shades of Blue:
We associate winter with the cold, and blue is the coolest. Blue nails aren't something new in the beauty world, we have seen the colour come in and out of fashion constantly. The shades of blue range from an icy periwinkle blue, to a midnight blue. There is a shade of blue that suits every skin tone and complexion.
3. Minimalistic, Simple Designs:
They say that less is more and that can be applied to nail designs as well. Keeping things neat and using neutral colours will never go out of style. A simple and classic French manicure has made a comeback in 2021 and the trend is continuing into 2022. If you want your nails to match with every outfit, and be suitable for all occasions, minimalistic designs are the way to go.
If you would like to add to a simple set, a "stand out" nail is the way to go. Adding a rhinestone or a metallic accent can be a chic option.
Spa Durban has talented nail technicians, at all 3 branches, capable of creating the set of your dreams, at an affordable price.
Be sure to visit our home page and book your manicure with us today.