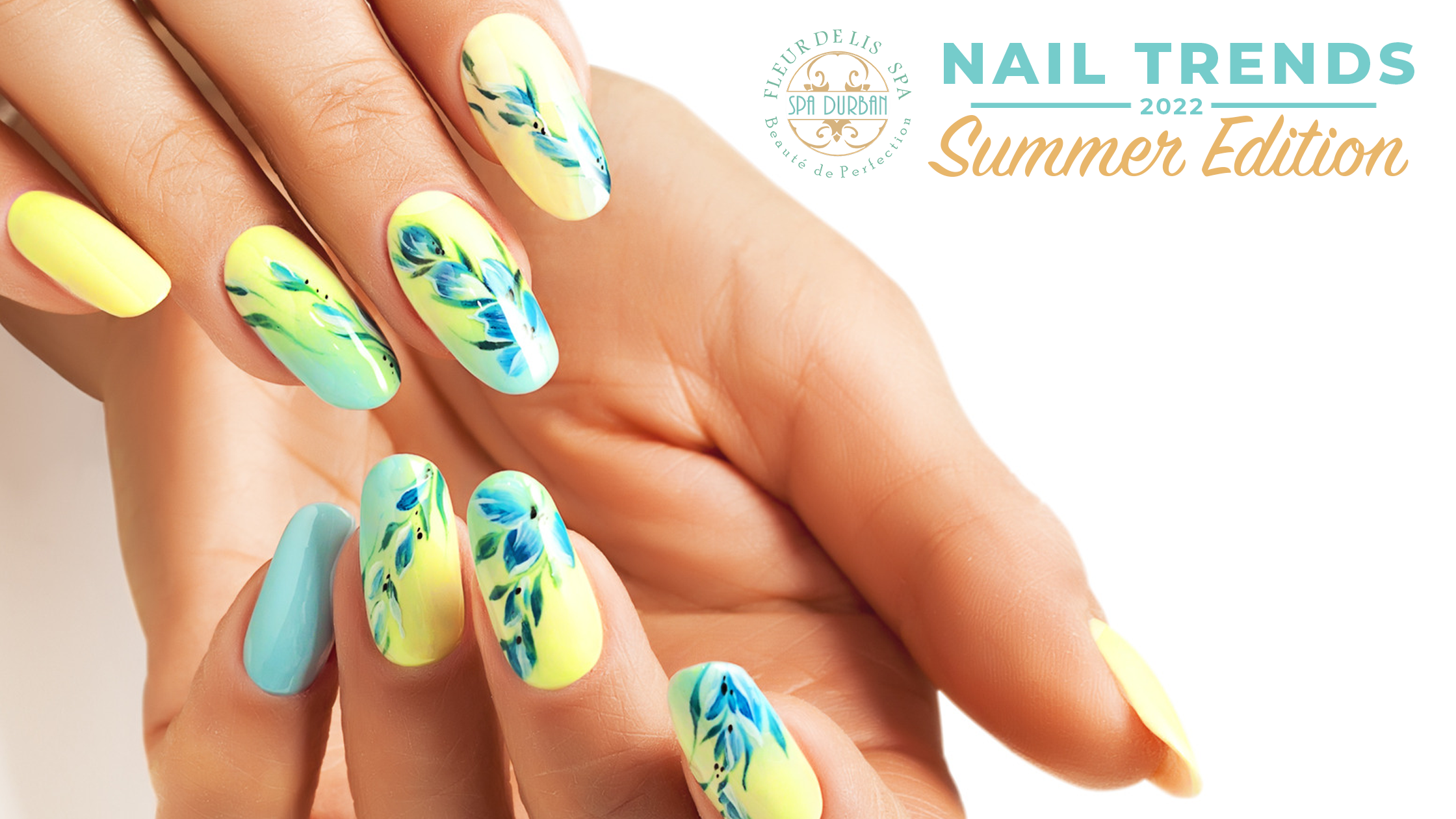 Nov 09 , 2022
With Summer approaching, it is now time to have fun with our nails. Out with the nude shades, and in with the bright pops of colour! We can use our nails as an accessory, to spice up an outfit, and to add personality to our look.  The nail trends during the colder seasons are different compared to the nail trends in our warmer seasons. This year we saw deep, jewel tone colours trending during Autumn and Winter. This Spring and Summer is all about greens, yellows and pinks! Read on to find out what nail trends we are loving during the sunshine seasons.
Floral Nail Art: What screams Spring more than flowers! Floral nail art is an easy way to add a feminine touch to your manicure. It can even be done at home. All you need to do is dot a few little flowers at a different spot on each nail, using a dotting tool. It can also be achieved with nail stickers, so if you are looking for a nail trend that is adorable and affordable, this is perfect for you.
Animal Print: If you are bold, and looking for a nail trend that will fit your personality, this is the trend for you. Animal print is a fun way to add some excitement to your manicure, but can also be chic when done correctly. Start off with a neutral base, and then add clusters of brown and black dots to create leopard spots.