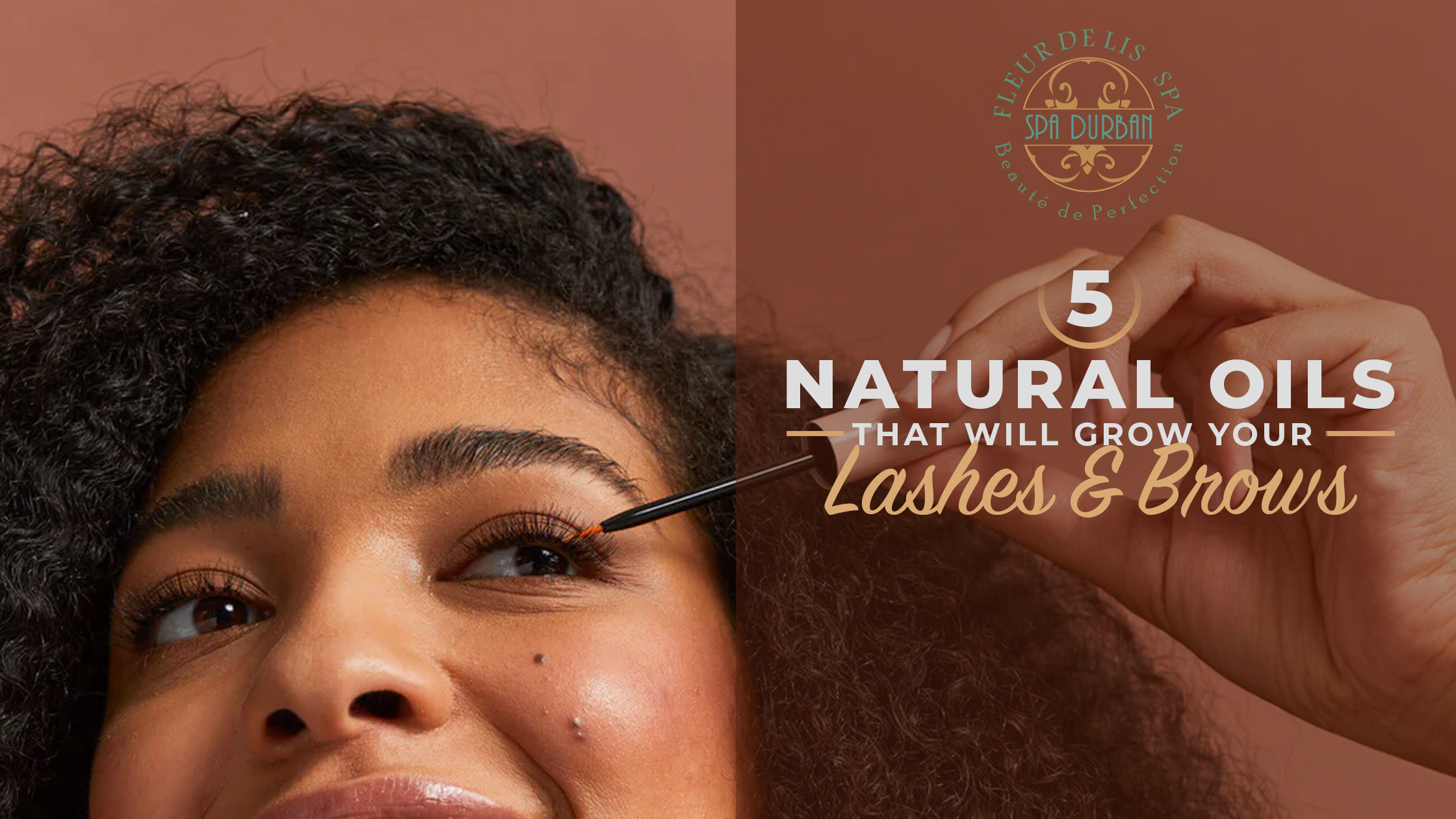 Mar 02 , 2023
Our eyelashes and our eyebrows are very important when it comes to our overall appearance. This is exactly why so many treatments are available to make our lashes look longer and brows look fuller. Eyelash extensions and lash lifts are becoming increasingly popular, so are eyebrow tinting and micro-blading. These treatments can make a huge difference to our confidence, but are on the more costly side of things. Oils are a great way to assist in lash and brow growth. The longer and fuller your lashes look, the better! Plus, it is a lot more affordable.
Read on if you'd like to know which 5 oils we recommend to help you achieve your lash and brow goals.
Castor oil: Castor oil is an amazing ingredient that assists in lash and brow growth - and is also found in many lash and brow growth serums on the market. It is rich in fatty acids and antioxidants which stimulates hair growth. Castor oil nourishes and strengthens each strand of hair. Castor oil is very affordable and can be found at any pharmacy or supermarket, meaning that it is easily accessible. It is highly recommended.
Argan oil: Argan oil is sometimes referred to as 'liquid gold.' This oil is so highly spoken of because of it's endless benefits for our skin and our hair. Argan oil is a must in your lash and brow routine as it contains a high amount of Vitamin E, antioxidants and fatty acids - which will grow your lashes and brows in no time.
Almond oil: This oil is a great option as it is rich in Vitamin E, calcium and magnesium. Almond oil is amazing when it comes to hydrating each lash and therefore strengthening each lash. If you use almond oil on your lashes and brows for approximately 6-8 weeks, you will notice a significant difference.
Lavender oil: There are many benefits to using lavender oil on your lashes and brows. Not only will lavender oil assist in lash and brow growth - but it also has an amazing calming effect that has proven to reduce stress levels and make one feel relaxed. This is a great oil to use before bed as it has more than one benefit.
Coconut oil: This oil absorbs into the hair follicles and offers longer lasting and deeper moisture compared to most other oils. This oil prevents damage and protein loss, which then reduces fall out. It's extremely safe and gentle and can be used every night.
We all want to have beautiful lashes and brows but we cannot all afford expensive treatments and costly lash serums. The best way to achieve your lash and brows goals, without breaking the bank, is by using these natural oils.